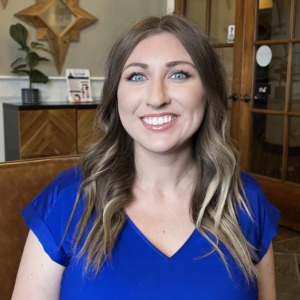 If you know me, you know I'm full of passion and pizazz, if you don't know me: Hello! I'm Caitlin Garcia and I would love to help make your dreams come true!
I was born and raised in Springfield, MO and met my handsome husband at Missouri State University where I graduated with a degree in Elementary Education. We got married in 2019 and had our sweet baby girl in 2021! Real estate started as a hobby while I was a teacher. I would spend almost every night researching and looking at homes, the prices in different parts of town and surrounding areas, popular neighborhoods, how quickly homes would go under contract, homes that had potential for flipping or turning into a rental property, etc. I became a real estate sleuth! I decided I needed to turn that passion into my full time career and I couldn't be happier to be helping people in this capacity!
My favorite thing is turning my clients hopes and dreams into reality! I love to see my buyers' faces light up when they walk into THE home; when they have found THEIR home! My motto is "if there's a will there's a way!" and I will make your dreams come true!