Megan MacLachlan - Pittman
REALTOR®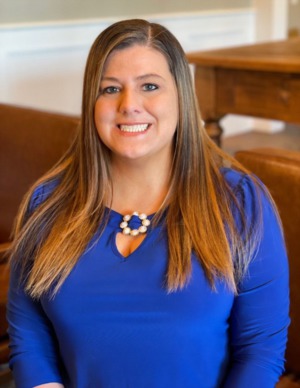 Growing up the eldest daughter of 7th generation homebuilder and long-term member and President of the Southwest Missouri Home Builders Association Rusty MacLachlan and Springfield's well known interior designer Julie MacLachlan, Megan MacLachlan – Pittman learned from an early age how to be a dedicated, hard worker. Megan was influenced to become a realtor because she has a passion for helping people find their dream home after growing up in the MacLachlan family business of realtors, homebuilders, real estate investors, home inspectors, and interior designers. Megan grew up watching her family use their skills and knowledge in this industry to help others achieve their dreams of buying, selling, or building a home. Megan now continues the family legacy of being the 3rd generation of real estate agents from her family. Megan believes that throughout her life, her goals she has set for herself would not have been possible to achieve without help and support of others who used their skills and knowledge to help her achieve her goals, which why she is so passionate about using her skills and knowledge of the real estate industry and current real estate market to lead sellers and buyers in achieving their goal of buying a new home or selling their current home and making sure the whole process is stress free and smoothly for her clients.

Throughout her childhood her father and mother taught her important life skills and skills to help her in this business. Megan has fond childhood memories of her dad teaching her how to lay tile in a home, her mom teaching her how to paint bedrooms, and other skills that they had learned from the decades of homebuilders and real estate agents that come from the MacLachlan family. Megan's late grandfather Bill MacLachlan built over 300 homes in the Springfield area and was honored by Springfield's Home Builders Association as builder of the year in 1995. Megan furthered her education by going to college in Springfield, MO and majoring in Business Management and minoring in marketing before getting her real estate license. Megan enjoys doing activities with her family. She has a very loving and supportive husband, a 13 year old daughter, and her family dog Woody . She loves volunteering and doing volunteer work, being involved in her daughter's sports, and going on family walks with their dog. 

Megan would love to work for you and help you achieve the best possible outcome in the process of buying or selling a home, which is something that Megan has been doing and watching her family do since she was born. Give Megan a call today! She goes out of her way to make sure you can always reach her and answer any questions you might have; she will do everything she can to help you achieve the outcome you want in buying or selling your home. She loves every minute of continuing her family legacy in this business  and helping buyers and sellers achieve their goals of buying or selling their home."
Languages: English
Testimonials
Megan will work at any hour to answer your questions, find your dream home, or market your home. She loves real-estate and is very friendly but also does not back down for negotiating the best deal for her clients.
Kelsey Melugin
My wife and I worked with Megan Pittman on the purchase of our first house after relocating from California being renters our entire adult life. We met Megan at an open house and liked her good natured, professional manner. Megan was always very patient and professional, she probably showed us more than 20 houses throughout Springfield and Nixa, answering any questions we had concerning the "buying process". She was our advocate. Every step she handled so well there was never any stress or concern about the choices we made. We now live in our beautiful home in Nixa all because of the tireless efforts of Megan Pittman. She understands what it means to serve her clients, and she will go the extra miles FOR YOU. I recommend her to everyone I know.
Charles Rigdon
Megan is a great realtor and asset to one the best known and highly rated real estate teams in the area. Megan is a dedicated professional and works tirelessly to serve her clients. Give Megan Pittman at Michelle Cantrell Real Estate a call and you will be well satisfied with her efforts to serve your real estate needs.
Rusty MacLachlan
Megan Pittman with The Michelle Cantrell group is very passionate about her clients and ethics in her real estate career. She honestly loves helping her clients in every way possible and always goes the extra mile for them!
Crystal Bereczky
Megan with the Michelle Cantrell Team is a great option for your home selling and buying needs. She is very responsive and makes sure each client gets their needs met. She'll go above and beyond to be available to her clients and works tirelessly to market your home.
Heath Melugin, M.D.
More Testimonials